LOCAL RESOURCES
Juice Plus is clean Whole Food Plant Based Nutrition of 30+ different fruits and vegetables. www.bsutton.juiceplus.com
Active Life Bodywork & Nutrition– Brandon Sutton, Myofascial Release Therapist 252-646-4271 www.brandonbsutton.com
Tower Garden: Simplifies traditional gardening, with a vertical aeroponic organic garden system. bsutton.towergarden.com
Local Farmer's Markets: Beaufort www.oldebeaufortfarmersmarket.org & Cedar Point www.saltyairmarket.com
Carteret Local Food Network (CLFN): Community Supported Agriculture (CSA) ~ www.carteretlocalfoods.org
Underground Farm in Smyrna: Vegetable farm and learning center www.undergroundfarmnc.com
Walking Fish Farm: Community Supported Fishery (CSF) ~ www.walking-fish.org
Carteret Catch Seafood: Fresh Locally Caught Seafood and list of local fisherman. www.carteretcatch.org
Hooper Family Seafood: Hard & Soft Shell Crabs & Farm Raised Clams. Mark 252-729-2521 mhooper9@ec.rr.com
OTHER RESOURCES:
MOVIES– Food Matters, Forks Over Knives, Two Angry Moms, Hungry for Change, Crazy Sexy Cancer and The Secret
Forks Over Knives– Transition to Life-Saving, Whole-Food, Plant-Based Diet: Movie & Recipes www.forksoverknives.com
Young & Raw– Raw Food Recipes, Lifestyle, & Personal Growth www.youngandraw.com
Banyan Botanicals– Providing the highest quality of Ayurveda products http://www.banyanbotanicals.com
Food Babe– What's really in your food and products you use? Changing Habits to get Healthy. www.foodbabe.com
Kris Carr– Crazy Sexy Wellness: Book Crazy Sexy Diet, Wellness Activist, "Cancer Thriver". www.kriscarr.com
The Truth About Cancer-The Truth about how to Prevent It, Treat It, and Regain Health. www.thetruthaboutcancer.com
Gerson Institute- Healing non-toxic treatment for cancer and other chronic degenerative disease. www.Gerson.org
Terry Walters– Cook book: Eat Clean Live Well www.terrywalters.net
Healthy Holistic Living– Simple Wisdom for Holistic Living www.healthy-holistic-living.com
AHAM Meditation Retreat & Training Center, Asheboro, NC ~ Beginner Retreat Weekends and More! www.aham.com
Affirmations and self-discovery: Any book by Louise Hay. My favorite is "You Can Heal Your Life".
Positive thinking and guided meditations: Book or CD by Ester Hicks. My favorite is the 15 minute meditations from the "Getting Into the Vortex" CD.
21 Day Meditation Experience with Oprah & Deepak
*********************************************
Active Life Bodywork & Nutrition

Relieve Pain & Restore Motion
Brandon Sutton, LMBT
Licensed Massage/Bodywork Therapist NC#2468
Specializing in JFB Myofascial Release
An Effective & Comprehensive WHOLE BODY APPROACH to Facilitate Natural Healing.
Call Brandon for Appointment 252-646-4271
1002 B Arendell Street in Downtown Morehead City, NC
For Brandon's Events Please visit his Facebook page Active Life Bodywork & Nutrition.

Brandon is now using Juice Plus to enhance his WHOLE BODY APPROACH to Natural Healing with his clients.
Explore options for your health and life style: bsutton.juiceplus.com

Juice Plus is WHOLE FOOD PLANT based nutrition and you can get it FREE for kids!
"Inspiring Healthy Living Around the World!"
Juice Plus COMPLETE is a natural WHOLE FOOD based shake mix that provides COMPLETE Balanced Nutritional. 100% Natural Plant Based Food. Perfect to have as a healthy snack or balanced meal. Great to use as a shake or with your favorite Non-Dairy Smoothie Recipe!

Protein + Gluten-Free + Non-Dairy + Low Glycemic + Fiber + Vegan + Non-GMO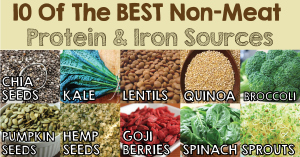 Sending a Special Thank You to may students from my Healthy Lifestyle Group!! Thanks for the great questions!! Here are a few Non-Meat Proteins! These are some of the Plant Based Foods included in the Complete Shake and Nutrition Bars that I never leave home without! I always have these healthy option when I'm on the go…
Did you know that Plants are also the best form of calcium that your body can absorb to build strong healthy bones!? Please do your research about dairy. It is not had that it used to be and includes a lot of harmful ingredient. Did you know that it actually causes reactions in your body that depletes calcium from bones?!?…
Be Well My Friend! Much Love, Jade
*********************************************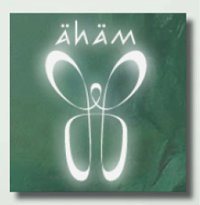 AHAM Meditation Retreat & Spiritual Training Center
Healing, Harmony, and Happiness
AHAM- Association of Happiness for All Mankind
Asheboro, NC (336) 381-3988
ahamcntr@asheboro.com ~ www.aham.com
******************************************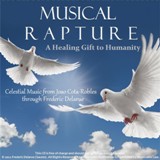 MUSICAL RAPTURE
A Healing Gift for Humanity
I found this Healing Music and wanted to share it! Some info about this Free Healing Gift is provided below… To download for Free or for more info visit http://www.eraofpeace.org or http://www.fredericdelarue.com
Celestial Music from Joao Cota-Robles through Frederic Delarue
"The frequency of this Celestial Music communicates with the Divine Intelligence of the body at a cellular level raising the consciousness of each cell. As the music soothes and comforts the cells, the body's natural ability to heal itself is enhanced."
"This sacred music is compatible and works in harmony with every healing modality or medical treatment a person may choose to experience. The music resonates with an additional blessing for everyone who is dealing with any form of cancer."
"This music is a gift from On High and it is never to be bought or sold. Please share this information with everyone you feel would benefit from this sacred gift of Celestial Music."
Joao Cota-Robles
******************************************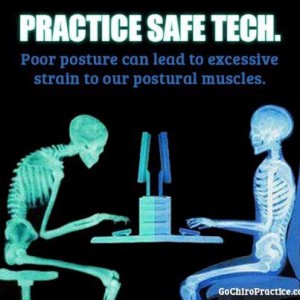 Quick Office Yoga Tip by Jade
At your desk or standing you can do Office Yoga!
Log On Pose: Interlace your fingers behind your head, deep inhale as you open your chest, shoulders, elbows, look up, then squeezing the shoulder blades if you would like to add (helps squeeze out extra tension)… Exhale through the mouth while bringing your head forward slowly and softening your arms. Good to do at least 3 times… Happy logging on! Jade
******************************************
Yoga and the Chakras from the Yoga Journal
*About the 3rd Chakra
There are seven chakras, or energy centers, in the body that become blocked by longheld tension and low self-esteem. But practicing poses that correspond to each chakra can release these blocks and clear the path to higher consciousness.
The chakra system provides a theoretical base for fine-tuning our yoga practice to suit our unique personality and circumstances. Traditionally, Indians saw the body as containing seven main chakras, arranged vertically from the base of the spine to the top of the head. Chakra is the Sanskrit word for wheel, and these "wheels" were thought of as spinning vortexes of energy.
Each chakra is associated with particular functions within the body and with specific life issues and the way we handle them, both inside ourselves and in our interactions with the world. As centers of force, chakras can be thought of as sites where we receive, absorb, and distribute life energies. Through external situations and internal habits, such as long-held physical tension and limiting self-concepts, a chakra can become either deficient or excessive—and therefore imbalanced.
These imbalances may develop temporarily with situational challenges, or they may be chronic. A chronic imbalance can come from childhood experiences, past pain or stress, and internalized cultural values. For instance, a child whose family moves every year to a different state may not learn what it's like to feel rooted in a location, and she can grow up with a deficient first chakra.
A deficient chakra neither receives appropriate energy nor easily manifests that chakra's energy in the world. There's a sense of being physically and emotionally closed down in the area of a deficient chakra. Think of the slumped shoulders of someone who is depressed and lonely, their heart chakra receding into their chest. The deficient chakra needs to open.
When a chakra is excessive, it is too overloaded to operate in a healthy way and becomes a dominating force in a person's life. Someone with an excessive fifth (throat) chakra, for example, might talk too much and be unable to listen well. If the chakra were deficient, she might experience restraint and difficulty when communicating.
3rd Chakra- Manipura Chakra (Power Center, Navel, Solar Plexus)
Located in the area of the solar plexus, navel, and the digestive system, the fiery third chakra is called Manipura, the "lustrous gem." Associated with the color yellow, this chakra is involved in self-esteem, warrior energy, and the power of transformation; it also governs digestion and metabolism. A healthy, spirited third chakra supports us in overcoming inertia, jump-starting our "get-up-and-go" attitude so that we can take risks, assert our will, and assume responsibility for our life. This chakra is also the place of our deep belly laughter, warmth, ease, and the vitality we receive from performing selfless service.
Sensible risk-taking is one way of gaining confidence and flexing your third chakra power muscles. It might simply be getting to their first yoga class. Risks may involve confrontation, setting limits, or asking for what we need—all ways of reclaiming our power.
Digestive problems, eating disorders, feeling like a victim, or experiencing low self-esteem can all be indications of a deficient third chakra. When you feel disempowered or in need of re-energizing, third chakra poses fan the flames of your inner fire and restore vitality so that you can move from the strength of your core. Practice Surya Namaskar (Sun Salutation), abdominal strengtheners like Navasana (Boat Pose), Ardha Navasana (Half Boat Pose), and Urdhva Prasarita Padasana (Leg Lifts), Warrior poses, twists, and Bhastrika Pranayama (Bellows Breath or Breath of Fire).
Perfectionism, anger, hatred, and too much emphasis on power, status, and recognition reveal an excessive third chakra. In addition, taking in more of anything than you can assimilate and use also indicates excessiveness. Restorative, passive backbends that cool off the belly's fire act as calming agents for third chakra excess.
We live in a time where there is little encouragement for paying attention to our body's natural energy levels and giving it what it needs. So often when we are really tired, we ignore our longing for rest and manipulate our bodies with caffeine, sugar, and other stimulants to create a false sense of energy. When we're overstimulated and want to relax or draw inward, many people turn to overeating, alcohol, or drugs to slow down. Yoga offers us a different choice: to listen to what our body requires and to truly nourish ourselves, using appropriate asanas and pranayama practices to create more energy or relaxation. Once we've done that, we can get a taste of our true personal power.