PRIVATE SESSIONS AVAILABLE WITH INDIVIDUALS AND GROUPS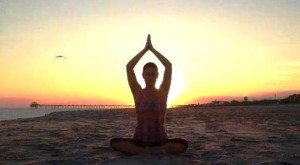 Theresa "Jade" Morton, BS, RYT, Holistic Health Coach/Wellness Educator
RENEW ~ BALANCE ~ HEAL

Stress and chronic pain is what brought Theresa to yoga before becoming a Registered Yoga Teacher with Yoga Alliance©. Now she enjoys sharing the healing gift of Therapeutic Style Yoga. She is also a Holistic Health Counselor/Educator supporting her clients to reach their Healthy Lifestyle Goals, to support her students in the same healing she experienced!
Jade's unique style of yoga is a WHOLE BODY APPROACH TO NATURAL HEALING. Deep healing breathes with therapeutic yoga stretches help to calm the nervous system, clear the mind, release chronic contractions and allows the body to heal on a cellular level. She also incorporates postures to assist in releasing energetic blocks to balance the Chakra Energy Centers of the body which allows healing on an energetic level.
Each class closes with a guided restorative relaxation.
Private Yoga Sessions with Jade are tailored to each individual, family or group for their overall goal toward health and well-being. We are all created differently so Private Yoga Sessions can assist the student in learning variations that are important for their body structure and ensuring safe body alignment. Theresa adds relaxing and restorative guided meditations to harmonize the body and mind. This allows the student to fully integrate the benefits from the practice.
Jade is available by appointment to meet with you for Private Yoga Sessions and Wellness Programs. She meets with individuals, families and groups.
*Private Beach Yoga Session also available weather permitting.
Private Sessions Available:
Individual Session $95
3 or More Sessions 10% Discount
Yoga Wellness Packages Available:
Group Sessions $125
Corporate Session Rate $175
6 or More Sessions 20% Discount
(*Private Sessions Are Subject To Travel Fee.)
****************************************************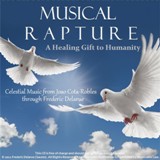 MUSICAL RAPTURE
A Healing Gift for Humanity
I found this Healing Music and wanted to share it! Some info about this Free Healing Gift is provided below… Enjoy! Theresa
For FREE download and more info visit http://www.eraofpeace.org or http://www.fredericdelarue.com
Celestial Music from Joao Cota-Robles through Frederic Delarue
"The frequency of this Celestial Music communicates with the Divine Intelligence of the body at a cellular level raising the consciousness of each cell. As the music soothes and comforts the cells, the body's natural ability to heal itself is enhanced."
"This sacred music is compatible and works in harmony with every healing modality or medical treatment a person may choose to experience. The music resonates with an additional blessing for everyone who is dealing with any form of cancer."
"This music is a gift from On High and it is never to be bought or sold. Please share this information with everyone you feel would benefit from this sacred gift of Celestial Music."
Joao Cota-Robles
*All material and information presented by YOGA & WELLNESS NC is intended to be used for educational purposes only. The statements made about products or treatments have not been evaluated by the Food and Drug Administration (FDA). The information presented herein is not intended to treat, diagnose, prescribe, or prevent any condition or disease. Please consult with your own physician or health care practitioner before making changes to your diet, exercise routine, or lifestyle.