Specialties:
Theresa "Jade" Morton specializes in Therapeutic Style Yoga including Gentle/De-Stress and Back Care Yoga. All classes provide a gentle therapeutic approach to well-being. Appropriate for all age students and no prior yoga experience needed. Jade offers therapeutic yoga stretches, breathing, and relaxation techniques which can allow the body to relax, balance, and heal itself naturally.
Jade began yoga to help relieve stress and chronic back pain before becoming a Registered Yoga Teacher (RYT) with Yoga Alliance ©. After training she began teaching the back care yoga class that she enjoyed as a student. Theresa knows first hand how pain and stress can affect the body and mind. She now enjoys sharing the gift of yoga to support her clients in the same healing from stress and pain she experienced! She has found that the healing breath, stretching, and relaxation aspects of yoga can allow the body and mind to heal naturally.
Her Health Classes are designed to teach you how to naturally increase your energy, maintain a healthy weight, reduce pain, improve mood, and create healing! Learn healthy food ideas, stress management & how to be a Healthier and Happier You!
Instructor Theresa "Jade" Morton will guide you through easy step by step ways to improve your health. These holistic fast track programs will give you the tools you need to make informed decisions and inspire you to create a sustainable healthy lifestyle for you and your family.
Would you like to naturally increase your energy, maintain a healthy weight, improve your heart health, lower cholesterol, detoxify the liver, build your immune system, regulate blood sugar, reduce pain, and work toward your overall health?
History: Yoga & Wellness with Theresa Established in 2011
Instructor: "Jade" Theresa Morton, BS, RYT, Holistic Health Counselor/Educator
Jade is a Registered Yoga Teacher (RYT) and enjoys sharing the healing gift of Therapeutic Style Yoga and Restorative Relaxation. She is also a Certified Holistic Health Coach supporting her clients in reaching their Healthy Lifestyle Goals. Theresa is a board member of Whole Health Resource Network and owner of Yoga & Wellness NC with Jade at the beautiful Crystal Coast in Morehead City, NC.
Jade's unique style of yoga is a WHOLE BODY APPROACH TO NATURAL HEALING. Deep healing breathes with therapeutic yoga stretches help to calm the nervous system, clear the mind, release chronic contractions and allows the body to heal on a cellular level. She also incorporates postures to assist in releasing energetic blocks to balance the Chakra Energy Centers of the body which allows healing on an energetic level.
Each class closes with a guided restorative relaxation.
Private Yoga Sessions with Jade are tailored to each individual, family or group for their overall goal toward health and well-being. We are all created differently so Private Yoga Sessions can assist the student in learning variations that are important for their body structure and ensuring safe body alignment. Jade adds relaxing and restorative guided meditations to harmonize the body and mind. This allows the student to fully integrate the benefits from the practice.
**************
Jade grew up in Carteret County and lives in Morehead City, NC. She is the Resource Coordinator for Whole Health Resource Network and Owner of Yoga & Wellness NC with Jade. Her yoga classes are offered at the Crystal Coast in Carteret County including Morehead City and Atlantic Beach. Jade also meets with individuals, families and groups for Private Yoga Sessions & Wellness Packages. For more info about private sessions and a Free Healing Music Download go to the 'Private Yoga' Page.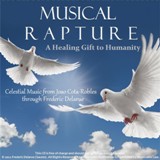 Current Community Yoga Class Locations: Carteret Community College
All material and information presented by YOGA & WELLNESS NC is intended to be used for educational purposes only. The statements made about products or treatments have not been evaluated by the Food and Drug Administration (FDA). The information presented herein is not intended to treat, diagnose, prescribe, or prevent any condition or disease. Please consult with your own physician or health care practitioner before making changes to your diet, exercise routine, or lifestyle.